Have a JOYFUL Christmas to all ...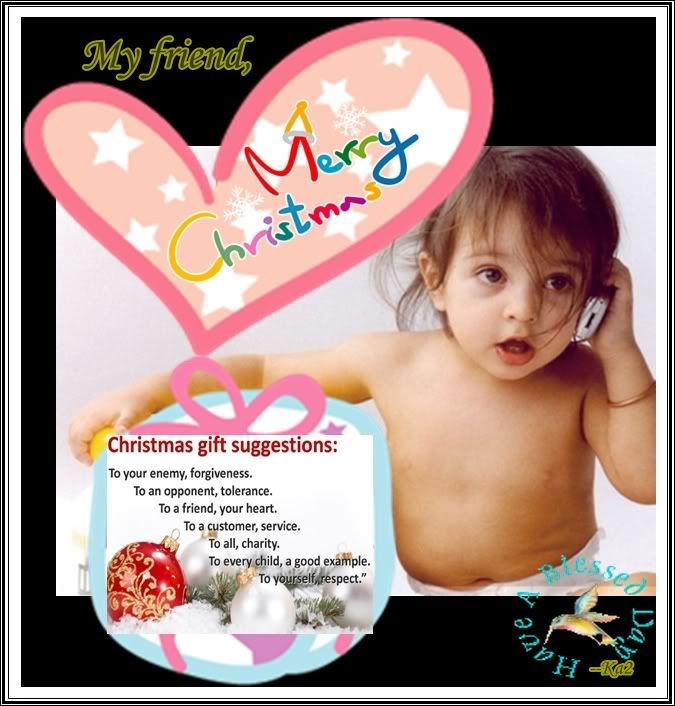 JOY comes by putting Jesus first, Others second, and Yourself last.

Everyone wants to enjoy life. Many people place the source of their joy in what they own, in their reputation, in their status, or in other worldly things. Yet, all of those things are unstable and can easily evaporate, taking joy with them. In the end, we will depart this world just as we entered it--with nothing (Ecclesiastes 5:15). So, although all of these sensual pleasures may provide short-term happiness, they clearly fail to provide genuine, lasting joy (Ecclesiastes 2:10-11).

On the other hand, true joy is offered in Christ. In John 10:10, Jesus said, "The thief comes only to steal and kill and destroy; I have come that they may have life, and have it to the full." Living life to the full includes living it overflowing with joy.

It's no wonder that the psalmist wrote, you will fill me with joy in your presence (Psalm 16:11). And You have filled my heart with greater joy ... (Psalm 4:7).

In Luke 4:18-19, Jesus quoted the first few verses of Isaiah 61 and applied it to Himself. In Isaiah 61:3, that quote continues by saying that he (in this case, Jesus) came to provide for those who grieve in Zion -- to bestow on them a crown of beauty instead of ashes, the oil of gladness instead of mourning, and a garment of praise instead of a spirit of despair.

One of the side effects of Jesus coming to Earth was that we could have lasting joy. Indeed, the gladness and joy that so many people so desperately want can be found only in Jesus.


--- from Kathleen Aldea and Family